KNX Education | which Basic and Advance KNX training in Turkey 4, one of the central It is boşmu. KNX certified training gives your technical team. KNX Merten KNX Tutor is given by our General Manager ÜNLÜÖNEN training, theoretical and practical as is organized by KNX center within a certain planning. At least 2'şer the end of the training that occurs if groups of people, online quizzes are scheduled to drop by KNX. These examinations and assessments made at the end of the KNX training is completed with completion of the certification process, the KNX certified certificates are issued.
CERTIFICATELESS KNX EDUCATION
KNX who wish to acquire the equipment needed to learn the Protolize sector to new entrants or anyone who wants to have the basic knowledge about KNX-certified KNX can join our training program.
For those who want to take knx training outside the dates specified by Bosmer, a new class can be opened when the number of participants reaches a minimum of 2 people. Participants who want to get information can reach us from our contact addresses.
EXAMINATION SYSTEM
KNX training exam consists of two parts: theory and practice. Candidates who pass the theory exam are eligible to take the practical exam. Upon successful completion of the certification exam candidates KNX organization (Belgium) it is sent by.
WHAT IS KNX ?
The KNX system is an international standard used for all home building control applications such as lighting, shutter control, security system, heating, ventilation, water control, energy management, smart meter as well as home appliances, audio/video. It emerged in 2002 with the request of manufacturers using three different protocols in Europe to standardize it, and the KNX organization was established. KNX is certified to the European Standard CENELEC EN 50090 and CEN EN 13321-1 and the international standard ISO/IEC 14543-3. KNX trainings, basic and advanced, are provided only from Certified KNX Training Centers.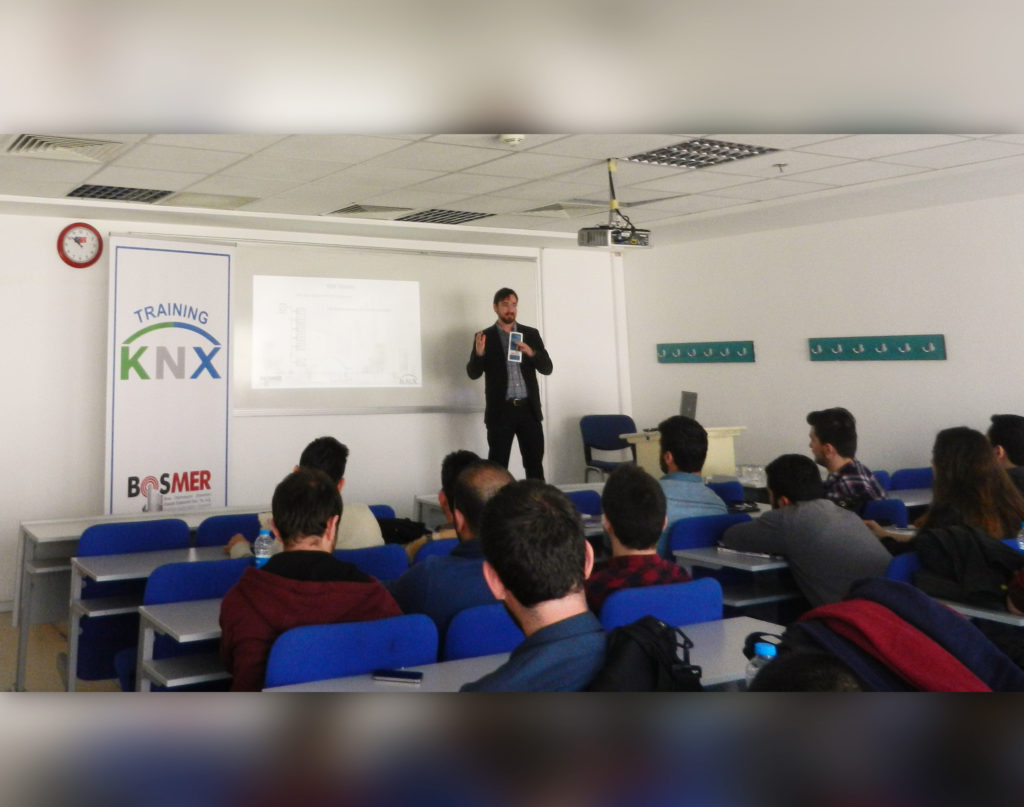 EDUCATION SQUARES
KNX CERTIFICATE OF WINNERS